What some of our existing and continually growing list of clients say about us:
"In 2017 Bleakholt Animal Sanctuary signed up to AniLog® and it has made such an incredible difference. We could not have asked for better support and guidance from the AniLog® team and are so happy to be working with them. AniLog® has made such a huge transformation to the sanctuary and not only does it save us time, it has helped to streamline the whole rehoming process"
Karen Weed, Bleakholt Animal Sanctuary Manager

"Having used another animal database at Bath Cats and Dogs Home for over 10 years, the prospect of changing to AniLog® was initially quite daunting – particularly with the amount of data that we needed to transfer over and number of staff we needed to train to use the system. Happily, the whole process was extremely straightforward. The AniLog® team were fantastically helpful throughout – providing training, advice and support, as well as quickly reacting to any initial teething problems during the first couple of weeks after the database went live. We're extremely happy with how AniLog® is working and have already seen improvements in how we manage our intake, rehoming and customer service on a day-to-day basis."
Simon Lynn, Head of Animal Operations, Bath Cats and Dogs Home

"The team at AniLog® worked with us to develop a system for Blue Cross that's user friendly and reliable. What's great about the AniLog® team is they understand and care about pet rehoming as much as we do!"
Mandy Jones, Director of Rehoming, Blue Cross

"Hull Animal Welfare Trust have used the AniLog® database since 2013 and are thrilled by what it does for us. It's easy to use, even for those of us who are not great on a computer! The database stores all sorts of information - it will store anything you want really, and the search functions are really fast. If we do have any queries, their support are quick to respond, always very friendly and tell us their name so we know who is helping us. As a rescue, we would recommend AniLog® to anyone, it's a great database, run by a great team."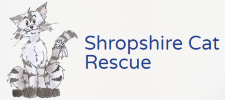 "Since Shropshire Cat Rescue signed up to AniLog® in January 2014 we have not looked back. The system does far more than we expected and enables us to print out reports on statistical data, very helpful for grant applications etc. We have been supported fully by the AniLog® team and as a result we would recommend AniLog® as a worthy investment to anyone involved in animal rescue."
Marion Micklewright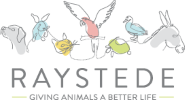 "Raystede Centre for Animal Welfare has used AniLog® since 2012 and have found it invaluable in maintaining an efficient database for our animals. Our centre near Lewes in Sussex, is the most diverse animal charity in the UK homing over 1,500 animals annually with many more kept in the sanctuary for the rest of their lives. We see over 160,000 visitors to our site each year and AniLog® allows us to deal with enquiries and rehoming protocols quickly and professionally, ensuring that our customer care ratings remains at the highest level."
Nigel Mason, Chief Executive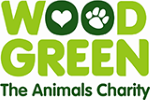 "Wood Green, The Animal Charity, have been using AniLog® throughout our organisation since 2011. From the beginning of the relationship there has always been a "can do" approach, with a desire through AniLog® to add value to Wood Green and our work. The support we receive has always been of a very high quality, nothing has been too much trouble and we feel they always go above and beyond what is expected. They apply a sensible, pragmatic approach which is a good fit in the world in which we operate."
Clive Byles, Chief Executive

"Bulldog Rescue and Rehoming Trust took up the Kennel Club Charitable Trust subsidy offer of AniLog® for breed rescues and we are very impressed with the system. It's easy to use and does everything we wanted. The support is fantastic and they have been amazing at tweaking little bits to our individual requirements. We also automatically generate/activate Agria Pet Insurance cover notes through AniLog® meaning our dogs are rehomed with 5 weeks free pet insurance. We can't fault it, LOVE IT,10 out of 10!"
Tania Holmes, Trustee

"Hope Rescue received the one day AniLog® training course in January 2016 and we all came away buzzing with ideas! We don't have our own rescue centre, so the AniLog® system is proving to be invaluable in coordinating rescue placements for our dogs, kennel spaces, foster homes, as well as transport and logistics. The system is so versatile that it also helps us to plan and record fundraising events, as well as ensuring that we manage our volunteers and communicate with all of our amazing supporters. It gives us so much more than we could ever have imagined from one central database."
Kate Needham, Trustee

"After some time and investigation, Manchester and Cheshire Dogs' Home made the decision to move to the AniLog® system from our existing supplier. We have now been using it on a daily basis since 2009 and have formed a great working partnership with the AniLog® team and were proud to have jointly been Highly Commended in the Charity Times, Best Use Of Technology Awards. Their commitment to us, and animal welfare in general by going above and beyond, is widely acknowledged. On the night of the tragic fire at our Manchester site, they stayed up through the night doing all manner of technical things to help us in our hour of need which they thought we would find useful and which our Cheshire site accessed and utilised the following morning. And of course on a more poignant note, the data from AniLog® ensured that we knew which dogs had sadly lost their lives."
Steve Mapley, Manchester and Cheshire Dogs' Home

"Using AniLog® at Border Collie Trust GB has been a tremendous step forward in the administration of our rescue work and allows us to make best use of the resources at our disposal. The availability of up to date information about the dogs in our care and the support we receive is always of a very high calibre and they listen to our ideas for new features which is why we have been using AniLog® since 2009. We look forward to the release of the boarding module which will allow us to have one system for both rescue and our boarding kennels."
Ben Wilkes, Trustee

"Labrador Lifeline Trust are a rescue with five different sites which all need to be able to access the data on all dogs available at each site. We find that AniLog® provides the ideal solution to this problem and all our area coordinators have access not only to each other but also the complete list of dogs available. It provides all the details required when trying to match dogs to homes. It also provides a messaging system with online chat facilities which enables the coordinators to discuss online the various dogs. For the small outlay per month this system is an answer to all our communication problems and we would not be without it after using it since 2012."
Anne Carter, Trustee

"North Clwyd Animal Rescue have been using AniLog® since 2009. The team are very helpful and knowledgeable and we are proud to be part of the AniLog® family. We would highly recommend it to other animal charities."
Anne Owen MBE, Founder

"Margaret Green Animal Rescue has been using AniLog® for the management of all data related to the receipt, care and rehoming of our animals since mid 2014. The system meets all our essential business needs and we are continuing to develop and implement additional functionality which will make us more effective and efficient. We are particularly pleased with the way that the AniLog® team has worked with us, building an excellent relationship."
Matt Devereux, Trustee